About The Project
Our client was one of the prominent players in the Finance Niche (mostly IPO), they came in with the requirements to increase the ranking of their primary keyword which was very high volume but highly competitive too at the same time.
Also, improve the overall optimization of the whole website.
Initial Approach
We did in-depth research on the competitors and their backlink profiles. We knew that to rank such a highly competitive keyword, would require us to create a lot of high-authority backlinks.
After our research, we had the number of backlinks we needed to create.
But before that, we did the on-page optimization of the page and made it look better, and improved the CTA (for affiliate links that the client used for monetization purposes).
Keyword Cannibalization – Biggest Problem We Faced With This Website
After going through the search console we figured out that the client's website highly suffered from Keyword Cannibalization.
Keyword Cannibalization happens when we unknowingly target the same keyword from 2 or more pages & Google is not able to figure out which page to rank and thus none of the pages gets ranked.
We solved this issue by removing similar keywords and used different keywords for all the affected pages.
This process helped each page rank differently and the ranking improved as well.
Other Important Things We Did
Keyword Cannibalization was not enough to give us the ranking we were supposed to get.
In order to achieve that we took certain measures which included:
Removing orphan pages
Updating old pages with optimized titles & descriptions
Adding alt text in images
Improving Internal Links
Added Canonical tags
URL Redirection
What we Achieved?
After doing the whole site optimization and creating high-authority backlinks we were able to rank our client's most important keywords from page 2 to the top 3 ranks of page 1.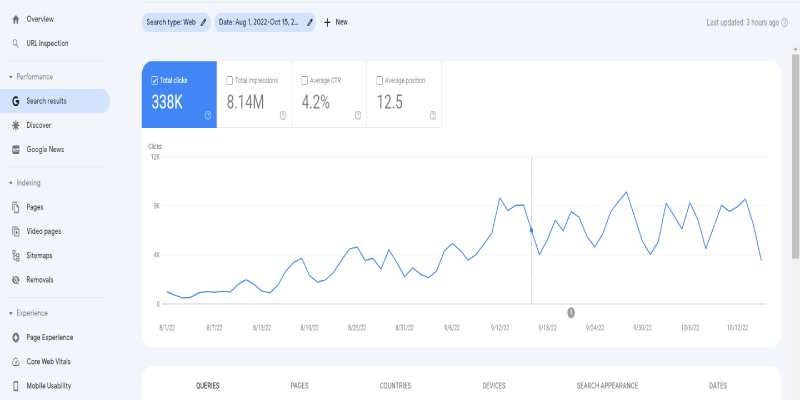 Which resulted in massive organic traffic. The website went from 1k traffic to 8k traffic in a single day.
Due to our efforts, other pages also started to rank well as they were very strategically interlinked with each other, which helped the SEO Juice to flow all over the website.