Why is Social Media Marketing Powerful!
We believe in  CONTENT, CONVERSION, COMMUNITY AND CONNECTION. Social Media has become a huge part in everyone's life. Social Media Marketing is a powerful tool which cannot be overlooked. Social Media Marketing is more than just Publishing Posts. Being the Best Social Media company in India we will help you to understand your Audience and reach your Goals. We begin with planning the right Social Media Strategy, platform suited for your Business, creating an Engaging Content and Communicate with the audience. We will Analyse, Manage and Monitor your Social Media presence and distinguish yourself from your competitors. Tailor your Social Media Ads and Content according to your Business & Audience to achieve your goals.
IF YOU ARE CONFUSED WHERE TO BEGIN
BENEFITS OF SOCIAL MEDIA MARKETING
The Benefits of Social Media are Endless!
Brand Awarness & Recognition.
Advertise and Reach to the Right audience.
You can know your audience intersets, Behaviour.
Increase Traffic and Engage with larger audience.
Connect and Communicate with your audience regularly.
New leads and increase the conversion rate.
You can analyse and Measure your growth.
Cost effective compared to traditional Marketing techniques.
FACEBOOK MARKETING
Facebook Marketing is super important for any business because it has 2 billion users and almost 80% of Internet users use Facebook. Around 65% of Local Business use Facebook to increase their sales and reach new customers.
Facebook increases the Brand Loyalty and trustworthiness. The ability to spread word-of-mouth and referrals will be a significant benefit your business can capitalize on by using Facebook advertising. You can always measure the Facebook  results. The numbers will speak for itself. You will be able to see how many impressions, clicks, and conversions you are receiving and never lose an edge to your competitors.
INSTAGRAM MARKETING
With around 700 million active users, Instagram is a perfect platform to increase your Brand visiblity. Instagram is the platform to reach young audience. Around 64% of instagram users are aged between 18-29.
You can create visual contents and engage with a huge audience. You can increase your presence with the Hashtagging and mentions with your community. Instagram tools allows users to know Business insights and create brilliant marketing strategies. Instagram marketing provides a way to stimulate awareness, cultivate desire and promote your brand in a personal, authentic way.
YOUTUBE MARKETING
Youtube is the second largest search engine with over more than 1 billion registered users and increasing.  Youtube allows the companies to create videos to reflect their core values and engage with users.
Youtube marketing helps in SEO, increase traffic, brand mindfulness, extend your social reach, improve your ROI, and increase the trust factor among audience. YouTube offers marketers several different ways to connect with their audience. viewers are able to leave feedback and comments on the videos. This allows viewers to interact not only with each other, but also with the company!
TWITTER MARKETING
Twitter is an creative space where you should convey your objective with 140 characters per tweet. Twitter Marketing increases the Brand Awarness because around 74% of Twitter users are more likely to buy a product from the brand they follow.
Tweets are indexed by Google, hence twitter marketing also helps in Search Engine Optimisation. Twitter is the best platform to know the current trends happening in any industry and Twitter provides clear analytics for impressions and interactions with your tweets so you can track your activity.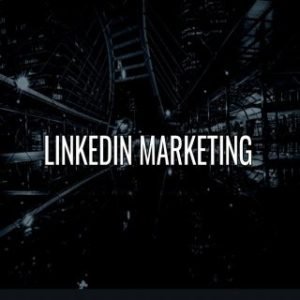 LINKEDIN MARKETING
Linkedin has around 500 million active professional users which creates a huge platform for Networking and Relationship Building. Around 41% B2B companies prefer Linkedin because it is an effective platform to generate leads.
Linkedin is a great platform to share, promote and increase your brand visiblity. Linkedin Marketing allows to connect with the industry influencers. Linkedin marketing tools lets you to track your conversions.