Owning an online business allows entrepreneurs to work from anywhere in the world and also gives freedom to make money just by sitting at home. The most important step for doing online business is to find an best idea online that excites you and also matches your skills and strengths.
There are many ways to start a business but there is also a risk of time and money. By putting continuous effort and providing excellent customer services you can see the results and also cover your online startup cost.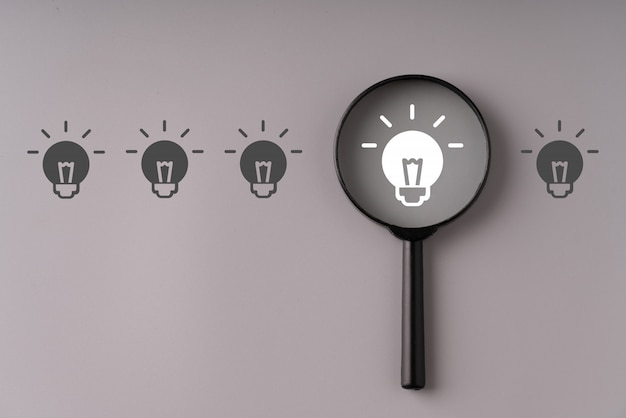 Pros
There will be no time restrictions. You can work as per your own schedule and as per your business needs and goals
You don't have to spend a lot of money on setting up an online store.
Opening an internet business allows you to reach many customers from all over the world over the internet
In online business, there is a scope of customization. Customers can optimize their orders and can choose the exact product that they want, and will wait a few days to receive it.
We've compiled a series of online business ideas that you can start as soon as possible.  
1. Blogging
Blogging is a website that contains a group of writers' who jot down their own experience, opinions, and observation about a subject so that it is better understandable by all sorts of the audience and helps them narrow down their decision or solve a problem.
Starting a blog is very simple business, all you have to do is to build a website. You can build websites with website builders like- WordPress and Weebly. Next, you to produce high-quality content so that readers can gain some value from your blog. You must educate, inform, and entertain your readers. You can make money through your blog by selling ad space or sponsored posts. You can also use affiliate marketing on your blog and by writing guest posts for media outlets you can make money from blogging.
Pros
Can be done even without any investment.
Very easy to create a blog.
Minimal technical knowledge required.
Can be done on the topic of interest.
A blog can be prepared at once own convenience
Cons
Bloggers should have some knowledge of SEO and keywords.
A knack of writing is required.
Finding a low competition niche is difficult
2. Translator
As businesses are getting global, there is always a need to communicate with people from different regions who speak different languages. To overcome this language barrier, the role of the translator becomes inevitable. As a translator, you have the opportunity to translate a range of text, books, and personal documents of an individual.
By registering yourself on various freelancing websites like- people per hour, Guru, freelancer, and Fiverr can be a good business option for earning money. You can also earn money by building a website for a translator, selling an online translation course or you can open your own translation agency. Translator use many software tools for translation like-  lokalise, SmartCat, Memsource and google translation, etc. Generally, the translator charges a fee per word.
Pros
Zero investment online business.
Pay is decent
Growing demand.
Cons
Knowledge of foreign and in-demand language.
Working hours can be odd.
3. Dropshipping
Dropshipping is a supply chain management technique where you have to set up your own online shop, take orders from customers, and have your suppliers ship the products directly to customers. There is no need to maintain any inventory and customers receive their orders with your business label. In simple words, vendors pass on the sales order to the supplier, who then fulfills the order. It basically eliminates the need for warehousing.
For this business, you have to select a niche and perform competition research and look for products that have high demand. After securing a supplier start working on your e-commerce website. One can earn passive income from this model. As orders will be placed and fulfilled automatically.
Pros
There is no need to maintain inventory or warehouse
Low barrier to entry
You can test new product lines by investing a small amount.
You can start this business at very little overhead cost
Cons
Profit margins are very low
There is no control over the supply chain
Difficult to build your own brand
Shipping is pretty complex with dropshipping
4. Domain Flipping
Domain Flipping is the process of buying a domain name with the intent of quickly reselling it for a higher price. One should not buy any domain randomly with the intent to sell again. This will not help you to get any buyer.
You need to take care of two things in this business model. First, the domain must be an exact match domain and should be an old age domain. The domain must be a .com domain. There are certain domain names that are worth a lot of money like- Business.com, Hotel.com, etc. If you choose a domain name wisely you can make a decent amount of money.
Pros
All good domain names are not taken.
It's quick and it's relatively easy business.
You don't have to be internet or computer savvy
.com domain names are hard to find and they are expensive to buy
Cons
It won't make you rich overnight.
It is an active process
One need to put in a considerable amount of time and effort.
.com domain names are hard to find and they are expensive to buy
5. Publish an eBook
An E-book is a digital form of a book that contains text, images, or both and are readable on the flat-panel display of computers and other electronic devices. Anyone can self publish eBook and sell them on any big websites. Creating an eBook is a great way to showcase your talents in a more simplified and economical fashion.
To write a successful ebook you must choose a topic that you are passionate about. The title of your book should be stand out from the rest. By writing unique content you can get success. Also, formatting your book to a standard page will be more convenient for users. The startup cost is minimal. There are several websites that you can consider for selling your, products online from home, eBook like- craigslist, Amazon, and PayLoadz.
Pros
EBooks are immediately accessible.
EBooks are much cheaper than print books
EBooks are a great way to help out the environment as it is a paperless product.
Easy to adapt to users.
Cons
EBooks devices need the power to operate; no power, no reading.
EBooks don't give a feel of a " real" book.
It's harder to share ebooks with friends and family.
6. Recruitment Agency
It's a company that helps job seekers land their dream roles and helps businesses to solve their staffing needs. They basically match candidates to job vacancies, working with companies directly to fill their roles.
If you have got a background in HR, there's no reason why you can't work for yourself and take your business digital. All you have to do is shortlisting, selecting, and appointing suitable candidates for the job. You can easily manage this business from your home and earn great commission out of it from the company.
Pros
There is an amount of freedom that any other employment just can't offer
You can guide the direction of the business the way you want to.
Cons
You don't get a basic salary unless your business is doing well.
Difficult to switch off from your business as the buck stops with you.
7. Affiliate Marketing
It is an online sales tactic that lets a product owner increase sales by allowing "affiliates" to earn commission by recommending the product to others. In simple words, it is the process of earning a commission by promoting other people's products. In this program, you have to browse your niche to find top-performing affiliate platforms and join an affiliate program. Now decide which offers you want to promote and obtain a unique affiliate link for each offer. Next, you have to share those links on your blog or social media accounts.
You will get a commission if someone uses your links to make a purchase. Commission usually sits between 5% and 20%, to be negotiated per client. Some of the most popular affiliate platforms are- AvantLink, FlexOffers, LinkConnector, and RevenueWire.
Pros
There is low risk and no cost to join affiliate programs. It is a profitable business idea.
It generates relatively passive income through commission.
You can introduce new products to your current audience while your existing work continues to generate revenue
Cons
Affiliate marketers from the same niche face fierce competition.
Once a referral is made, a repeating customer won't ever purchase from you again
It's possible to hijack Affiliate links.
8. Social media agency/management
Social media agencies use social media platforms to connect with your audience to build your brand, increase sales, and drive traffic. They help companies or businesses run social media campaigns or social media paid ads. If you have good knowledge of marketing, communications, branding, and social media you could start your own venture to help companies. All you need is a website and a few computers and you are good to start. You can use your social media pages to procure clients.
Pros
You will get paid to spend time on your favorite social media platforms
You will get real-time feedback about how you are doing
The work can be very creative
Cons
There can be a lot of variation across industries.
Mistakes can go viral
You have to constantly evolve to keep your performance high.
9. Data Entry
It is a job of entering text or data into a computer. In this role, you have to manage information in various documents.  You can earn by adding data using the desired software hosted on the computer and its data entry operators who perform these tasks.
It includes different tasks like- creating new data in the database, updating existing records, and entering or deleting data into existing sheets or files that are no longer in use. All you need to find genuine data entry projects from those who are direct vendors from the companies or by register yourself on various freelancing websites.
Pros
Little or no investment needed to get started.
You can get started fast, with little or no training.
All you need is basic computer knowledge and normal reading abilities.
Cons
It can be tedious and boring work
It will never become a high paying business.
Achieving 99% accuracy is very difficult
It is very difficult to find genuine clients.
10. Content writer
The role of content writers is to produce content for various media channels. It is a process that involves planning, writing, and editing web content for digital marketing. Content writers' portfolio includes web content, articles, blogs, and emails. This is a low cost business to start.You can do freelance writing.  You can use platforms such as people per hour and Fiverr to offer your services as a freelancer. You can begin by offering your services for free or at a reduced rate to some reputable clients as a starting point.
Pros
You can have flexible working hours
You can work from virtually anywhere
There is virtually no required equipment besides a computer and internet access.
Cons
You may lack professional support that is present in the office setting
Overworking is another problem that freelancers face,
There is no separation between work and home when you are a freelancer.
11.Nutritionist
A nutritionist is a specialized individual who will help you in the field of food and nutrition. They can help you to plan a healthy, nutritious diet. They can help you to make positive lifestyle changes that last. To become a registered nutritionist, a path of higher education is a must as well as an internship from an ACEND accredited program and passing the national registration examination.
By selling a diet plan one can earn money from the health and fitness industry. The number of Instagram and YouTube fitness influencers has increased. By posting workout clips and videos, and lifestyle content help to generate some income.
Pros
There is numerous route that you can take as a nutritionist, for example- personal trainer, working in a hospital.
You get to work with a range of different people often from different locations.
You can work in food sciences with fewer requirements than a dietitian.
You have good learning potential and job growth.
Cons
A nutritionist is not a legally protected title
Licensing requirements are unclear and may vary from state to state.
Life as a nutritionist is by no easy means
12.Vlogging
It is a combination of two words video and logging. It is a daily practice of capturing and sharing videos characteristically featuring a vlogger shooting themselves at arm's length sharing everyday activities. This can be a business for beginners. Vlogging can be used by many companies to raise their reputation and brand awareness.
All you need is a camera and an idea- it's entirely free to create an account and publish videos. You can upload videos on youtube and make money out of it.  Another way to earn some decent money is to do ad promotion or paid partnership with brands. But this you will only get by having a big following and consistent subscriber base.
Pros
One can easily save the video for later and keep all special moments
The more content you publish on your youtube channels you will get more money
Encourages more hits to your websites
Personal interaction with the readers
It's free to make vlogs
Cons
Server Space can be a problem with self-hosted websites
Daily vlogging is very time consuming
It's not fun if you are not comfortable in front of the camera.
You have to show 100% commitment.
13.Lead Generator
A lead is a person who has expressed interest in the product or service that a company offers. And lead generation is a process that involves capturing and stimulating people's interest in a specific product or service to initiate a sales funnel. Your task is to find prospects that can be converted into the lead for companies.
Companies are ready to pay a big amount for good leads when they convert into potential customers. This means that they have a genuine interest in their products or services. Finding clients is easy- one can do email marketing campaigns, run online ads on various social media platforms like Facebook, LinkedIn, and Instagram.
Pros
It is entirely automated
All businesses ideas need lead so demand will never end.
Lead generation can be a very high earning activity.
A person can work for multiple companies at ones
Cons
It can be boring at times.
14.Video editor
A video editing business can easily be operated from a home-based studio, and the business can focus on both video film editing as well as digital film editing. There are many occasions where organizations need videos regardless of whether it's as a feature of an advertisement c or for personal use.
The main activity is to discover your specialty. Choosing a target audience will assist you with advertising your administrations. Next, you have to assemble a significant portfolio. Most new video editors start by offering their services free. Maintaining a portfolio helps you to charge more from clients.
Pros
You can have fun and be creative!
You can specialize
You can work as an editor anywhere
Cons
Your income is quite unpredictable
It's difficult to find new clients
You need a lot of discipline
15.Virtual Assistant
As a VA you will offer help by finishing a scope of managerial administrations for people and organizations distantly. The demand of Virtual Assistants are increasing in business and organization for outsourcing tasks, for example, accounting, booking and email the executives to freelancer as opposed to finishing the assignments themselves or taking on new, perpetual staff. Numerous menial helpers use programming, for example, Buffer, a web-based media, Doodle, a booking device, and Float, a customer tracker, to help with their everyday errands.
Pros
The cost of starting a VA business is minimal
Being VA means you can create new services and discontinue others.
Becoming a VA allows you to work from home
Cons
You have to do the mundane business task, like paying taxes
Working from home can be distracting for you
You will be dealing only with yourself. No socialization at all.
16.Graphic Designer
The role of a graphic designer is to create visual concepts by using computer software to communicate ideas. They make complex ideas more accessible by illustrating content using their skills in text, color, and images. To become a graphic designer you have to pursue a formal degree course from any university.  After completing your degree start working on your skills.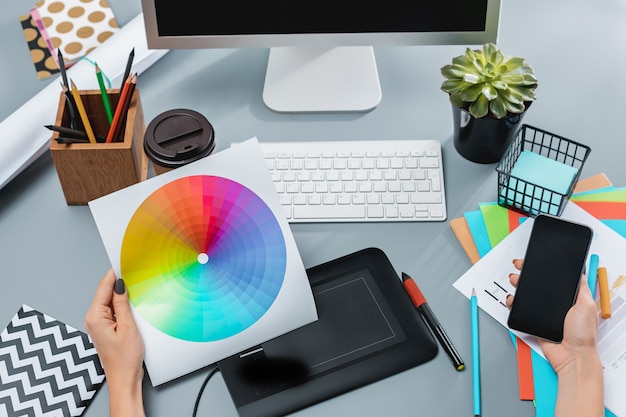 Learn Photoshop and other courses related to graphic designing. Now start working as a freelancer. Taking on real-world projects will help you to solidify everything you have learned. You can also create an online platform to express yourself. It can be anything like- website or maintaining your portfolio.
Pros
You get to use both creative and analytical skills
It is a highly coveted skill in many industries
There is a steady demand for designers
It's easy for people to appreciate your work.
Cons
Edits can become overwhelming without good boundaries
You have to spend a lot of time in front of the computer
Multitasking and Tight deadlines.
You will find a lot of competition in the Graphic design industry.
17.Sell your music
Selling your music is a very creative and new internet business idea . This business requires special skills and lots of experience.  But the best thing is that you can start this business at your home with a minimal investment. There are lots of different ways to make money through your music online- through specialized digital distribution platforms or by distributing the music on your own. Another option is that you can sell your music directly from your own website.
You can use SoundCloud software to attract online traffic. But you should sell your music with digital distribution platforms like- Spotify, iTunes, Amazon, etc. They handle everything for you but in exchange, you have to pay high rates.
Pros
Big social circle and on-stage persona
You are doing what you love to do
Passive income or residual income
You can teach music to others also
Cons
Too much competition
Financial risk is involved
18.Course creator
Have you ever wonder, where do these best online courses originate from? In case you're a master in a specific zone, you can create an online course to take members through preparing or training on a subject. Close by master information on your topic, you should be capable of creating media that can convey the preparation, like recordings, webcasts, sites, or applications.
One principle favorable position of this plan of action is that once you've created your instructive substance, you can take it easy. Your courses will create automated revenue as they'll exist on all websites. You must make sure to update your course as per the requirements.
Pros
It gives you an opportunity to reach out to learners from all around the world.
The online course has the potential to be sold over and over again.
No material, extra costs, or paperwork involved.
You don't have to limit yourself to the mundane 9 to 5 routine
Cons
Buyer intent is very low
It involves a ton of work
For selling an online course you need an audience
19.Stock Photography
It is a business model where anyone can sell their images. Here customers are being charged for purchasing the right to legally use the image or video in their content.  All this is done by a stock agency. A stock agency sells licenses for use of images uploaded on their website. If your images got accepted they go live on the agency's website.
Once your photos are online, you will earn a tiny amount of money every time the images are purchased or downloaded. Your talent and experience in photography will help you earn a lot of money. You need to shoot authentic fresh images that depict your personality.
Pros
All marketing is done for you by stock agencies
You don't have to hand over your copyright
Cons
Images must be exclusive
The high commission charged by stock websites
20.Sketching
Sketching is considered as a hobby but it can make you earn money too. People are interested in my buying their sketch or can gift a sketch as a gift. Whatever is the reason but the demand for sketches is high. A person can make social media pages or even register on freelancing websites to advertise about his/her service.
Pros
Minimum initial investment.
Turning a hobby into money-making activity.
Cons
A person needs to be highly creative.
Meeting expectations can be difficult.
A person can't take much assignment at ones.
If you've been thinking about ways to start a business, it's time to get out there and create an online money-making business. Before starting any business you should think carefully about your goals, think what motivates you and what you enjoy working.
If you have any questions about online business, please let us know in the comment section below.